Nepal in Winter
The best time for trekking in Nepal is the Autumn Season (September to November) and Spring Season (March to May) as trekking can be done throughout the year. Between two peak seasons, winter season is on its peak time. Trekking in Nepal during the winter season is not so favorable but still there is possibility to trek below 3300m in Nepal. There are some short and easy trekking trails suitable in winter season.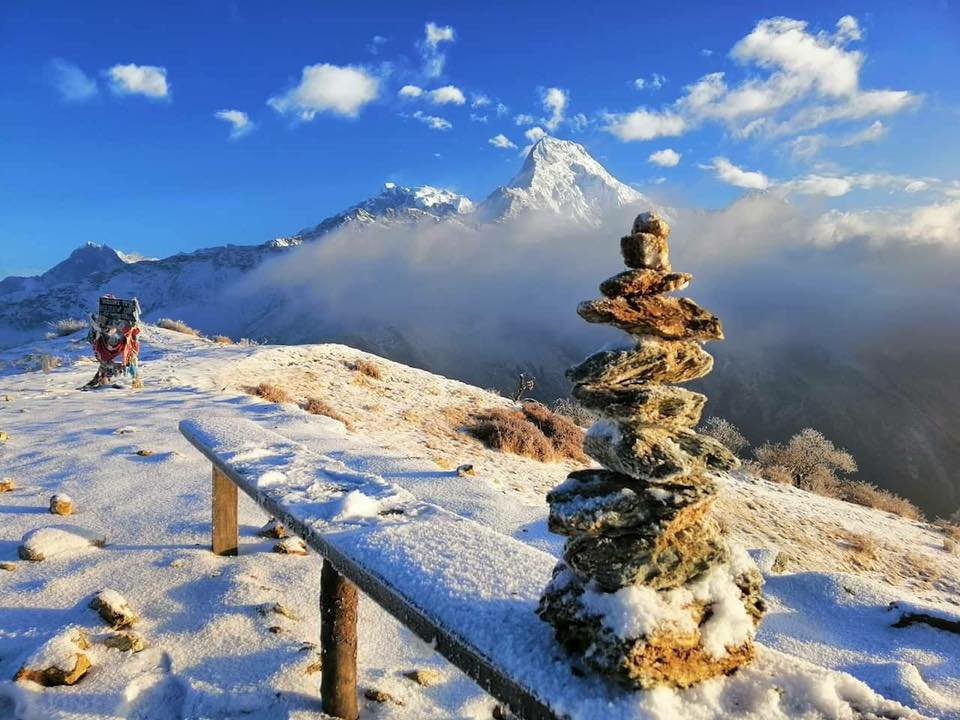 Nepal Winter Temperature
During the winter season in Nepal (December to February), the temperature may go down up to 0F – 4F during the day while it will much lesser during the night.
Advantages of Trekking in winter in Nepal
Less trekkers on trekking trail
Low season airfare, off season hotel and transportation rate
Quality services with low cost
Hospitality of the local people
Beautiful and clearer views of the Himalayas
Spectacular Mountain vistas
Disadvantages of Trekking in Winter in Nepal
Blizzards, avalanches, landslides, storms and other natural and personal disasters may occur.
Winter Months
Top Winter Trekking Packages 2019/20
Ghorepani Poon Hill Trek in Winter
Ghorepani is the relatively the short and easy trekking trail in Annapurna Region. The view point Poon Hill offers the best sunrise views over the Annapurna and Dhaulagiri ranges. This is the most frequented trekking trail in Nepal.
Chisapani Nagarkot Trek in Winter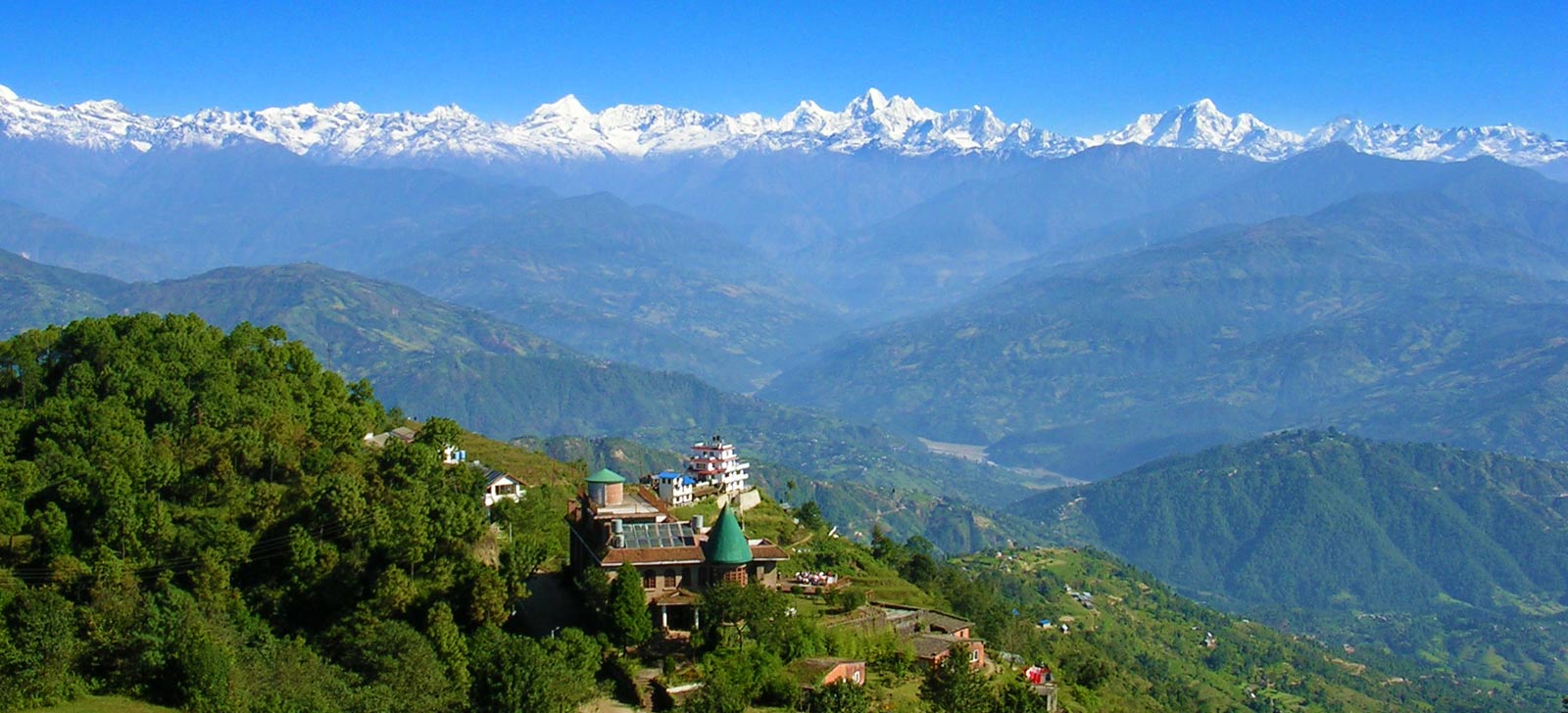 Chisapani Nagarkot Trek is the short trek taking you to Chisapani and Nagarkot through the villages and jungle. Nagarkot is the ultimate destination for sunrise views situated near to Kathmandu valley.
Kathmandu Valley Trek in Winter
Kathmandu, the capital city of Nepal is the most scenic destination for cultural and natural highlights. The hills around the Kathmandu valley offer the best hiking and bird watching.
Everest View Trek in Winter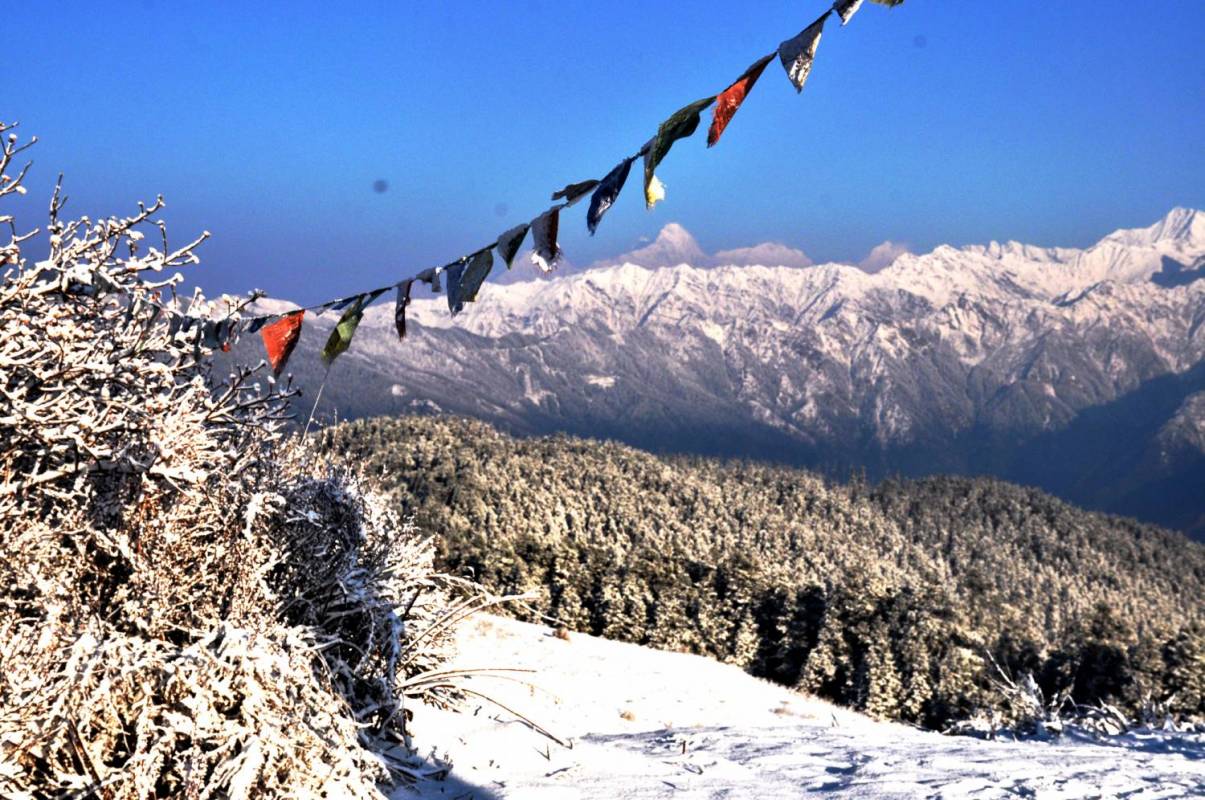 Everest View Trekking is one of the short and easy trekking trails in Everest Region. Providing you the opportunity to hike through the scenic sherpa villages, jungles and mountain landscapes, the trekkers most prefer this trek.
Ghandruk Loop Trekking in Winter
Ghandruk Loop Trek is yet another popular trekking trail in the Annapurna region. Ghandruk Loop trek takes you to the naturally embodied village of Ghandruk in western Nepal.
Mardi Himal Trek in Winter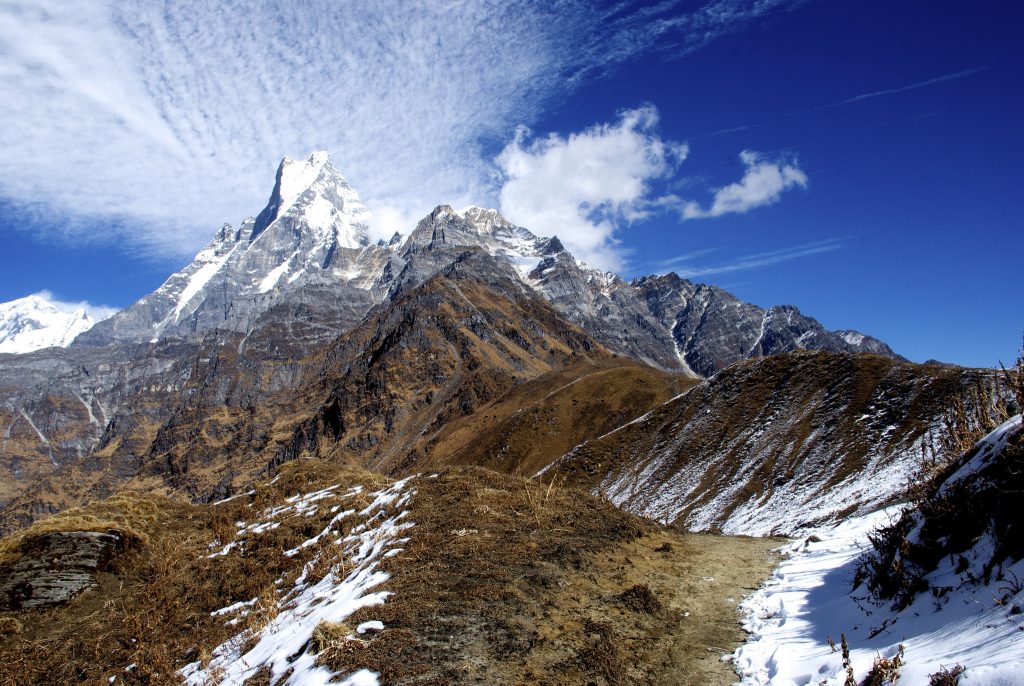 Mardi Himal Trekking is the newly opened trekking trail in Annapurna Region officially in 2012 and getting popular among the international tourists because of diverse culture and pristine mountain views. Mardi Himal trekking is the trekking path through the villages and rhododendron forests to the base camp of Mt. Mardi Himal located to the east of Annapurna Base Camp and under the Machhapuchare (Fishtail).
Other Things to do in Winter besides Trekking
During the winter season in Nepal, besides trekking to Himalayas, you can do Hiking, Mountain Biking and some luxurious tours. The tours destinations like Kathmandu, Pokhara, Chitwan and Lumbini are favorable for winter holidays as there will be warmer and easy to travel.