Nagarkot Facts and overview
Looking for the best information about Nagarkot? Here is the full details of Nagarkot Travel Guide.
Best months to visit: September to November, March to May
Recommended duration: 1 to 2 Days
Nearest Airport: Tribhuvan International Airport, 32kms
Nearest Railway Station: International Nepal Railway Station Janakpur
Elevation: 2,175 m (7,136 ft)
Postal Code: 44812
Time Zone: UTC+5:45 (NST)
Area Code: 01
Nagarkot is a hill top most popular travel destination located just 32km east of Kathmandu, Nepal in Bhaktapur District. It has got a reputation as the sunrise and sunset views over the majestic Himalayan ranges just in-front of you. You will have many opportunities like Hiking, Biking, Short trekking, stay a night, tours and sightseeing. It is located at the altitude of 2200m (approx.) above sea level and 28 km away from Tribhuvan International Airport.
Packaged with hotels, resorts and restaurants, Nagarkot village is the best place for stay a night, view the beautiful mountains like Mount Everest, Manaslu, Langtang, Ganesh, and Jugal.
During the autumn season (September, October and November) and spring season (March, April and May), the village get crowded with the international and local tourists.
Some of the hotels were got damaged in Gorkha Earthquake in 2015 and now they are in full operation with new renovation.
If you are visiting Nagarkot in peak seasons, you need to book the hotel before arrival in advance as most of the hotels get full packed during the autumn and spring season.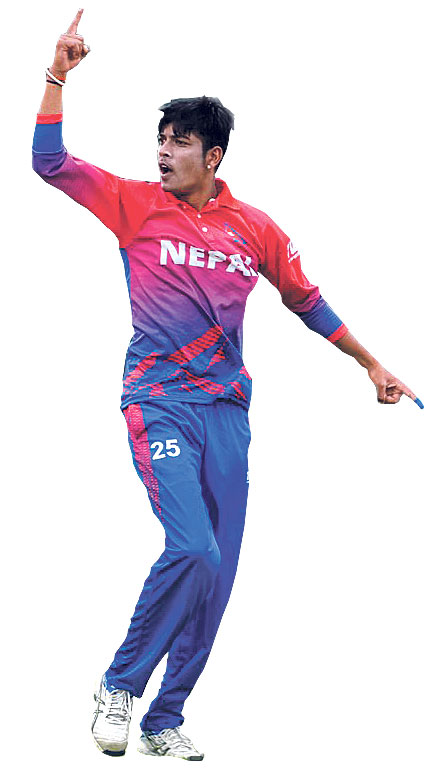 A complaint of rape has been filed against Sandeep Lamichhane, captaion of Nepal's National Cricket Team. According to the victim, he took a 17 years girl to Nagarkot and raped her in a hotel near Tribhuvan International Airport.
For Nepalese tourists, it has been growing as the weekend place for a luxury, comfort and quiet with the mountain sunrise and sunset views. There is a view tower from where you can see the 360 degree Mountain View and scenery around the village.
At sunrise time, the Himalayan ranges are glowing red stretching from Dhaulagiri in the west all the way past Everest to Kanchenjunga in the east that seems to be awe inspiring magical and beauty of nature.
Visitor can take a bus from Kathmandu, which is roughly 20 miles away or take a private vehicle like Car, Taxi, Jeep as per the number of persons visiting.
Weather and Best Time to Visit Nagarkot
You can visit Nagarkot all the year around but spring and autumn are the best. The climate during the months of March, April, October and November are pleasant to explore around. The hills look like bride with the most beautiful and colorful wild flowers like Rhododendron.
Autumn Season (September to November)
You will have excellent time for witnessing the mountains during these time. From September to November, the weather is moderate and crystal clear views. But, you will experience mild weather. Experience the greatest Nepali festivals Dashain, Tihar and Chhath during autumn season.
Winter Season (December to February)
During the winter from December to February, you will find excellent time for snowfall. There will be mist and fog sometime so you get problem on visibility and witnessing of the scenery around.
Spring Season (March to May)
Spring season is the best time to visit Nagarkot for colorful rhododendron flowers over the hills and pleasant weather. You can enjoy the best mountain views and outdoor activities. Breathtaking sunrise and sunset views in a clear day is best part of spring season. Experience colorful festivals holi, Ram Navami, Bisket jatra and Sindoor jatra in Bhaktapur.
Summer/Monsoon Season (June to August)
June to August is the summer and monsoon season at Nagarkot. During these months, the chances of rainfall is high obstructing the mountain views. You will lose visibility due to fogs after rainfall. You will find difficulty when it rains heavily on the months July – August. Otherwise, you will enjoy your trip.
Weather Reports by Month
| Travel by Month | Max. Temp. | Min Temp. |
| --- | --- | --- |
| January | 16℃ | 0℃ |
| February | 19℃ | 2℃ |
| March | 23℃ | 5℃ |
| April | 26℃ | 9℃ |
| May | 26℃ | 13℃ |
| June | 27℃ | 17℃ |
| July | 26℃ | 18℃ |
| August | 26℃ | 18℃ |
| September | 26℃ | 16℃ |
| October | 24℃ | 11℃ |
| November | 21℃ | 5℃ |
| December | 17℃ | 1℃ |
Nagarkot Travel Guide: Top Hotels in Nagarkot (Data according to Tripadvisor)
Club Himalaya Resort
Hotel Country Villa
Hotel at the End of the Universe
Resort Eco Home
The Fort Resort
Nagarkot Farmhouse Resort
Unkai Resort
Windy Hill Hotel
Nagarkot Hillside Village Resort
Hotel Himalayan Villa
Hotel View Tower
Niva Niwa Lodge
Hotel Chautari Keyman
Hotel View Point
Sunrise Hotel
Chautari Paradise Inn
Kavya Epikurean Nagarkot
Top Things to do in Nagarkot
Trekking, Hiking and Tours in Nagarkot
Nagarkot Village Sightseeing Tour
Nagarkot Nature Walk Tour
Nagarkot Sunrise and Sunset Tour
Nagarkot Changu Narayan Hiking
Nagarkot Tamang Village Walk
Nagarkot and Sankhu Hiking
Nagarkot Dhulikhel Hiking
Nagarkot Chisapani Hiking
Nagarkot Day Hiking
Mountain Biking in Nagarkot
You can visit Nagarkot by Bike. Biking Holidays to Nagarkot via Bhaktapur is an ultimate adventurous experience you must try once while you are in Nepal. Kathmandu to Nagarkot is the popular biking trip in Nepal mostly searched over the search engines like Google, Yahoo, Bing, Baidu etc.
Tips for Traveling to Nagarkot
Hire a vehicle rather than public bus for your safe and luxury travel experience.
Book your hotel or resort before your head there.
Pack the camera, warm cloths and other required things in your backpack.
Better to plan for autumn and spring months for best mountain views and surrounding.
Nagarkot Travel Guide: Frequently Asked Questions
Where is Nagarkot?
Nagarkot is in Nagarkot Municipality of Bhaktapur District in Bagmati State of Nepal.
Is there snowfall in Nagarkot?
There might be chances of snowfall in Nagarkot in winter season if the temperature goes down. But, it is not frequent.
What is Nagarkot famous for?
Nagarkot is famous for its location, sunrise and sunset views, villages and jungles.
Can we see Mt. Everest from Nagarkot?
Yes, you can see Mt. Everest from Nagarkot.
How far is Nagarkot from Kathmandu?
Nagarkot is about 32 kilometers from Kathmandu located at northeast.
How can I get from Kathmandu to Nagarkot?
You can either hire a private car, taxi, Jeep or Hiace as per the size of the group. You can also get a local bus from Ratnapark.