Save Natural Environment and Cultural Heritage
Treks Booking Dot Com, a leading travel and trekking agency based on Thamel, Kathmandu, Nepal, takes innovative action to always ensure that each element of travel services provided, respect the land and its people and fall under the overall mandate of Responsible Tourism.
As a leading travel and tour operator, Treks Booking Dot Com has been working unstintingly to protect the natural environment and the interests and concerns of the people who live at its destinations – not just because cultural variety, an intact natural world and stable social conditions are vital prerequisites for a sustainable tourist sector, but also out of a deep and sincere respect for other countries and cultures, for our business partners and for our own employees, whom we wish to provide with a positive environment.
Treksbooking.com aims to minimize the negative impacts of tourism and strengthen the positive ones. The company is initiating pilot projects, sensitizing its employees and customers, enabling knowledge transfers and educating contractual partners.
Elephant Polo in Nepal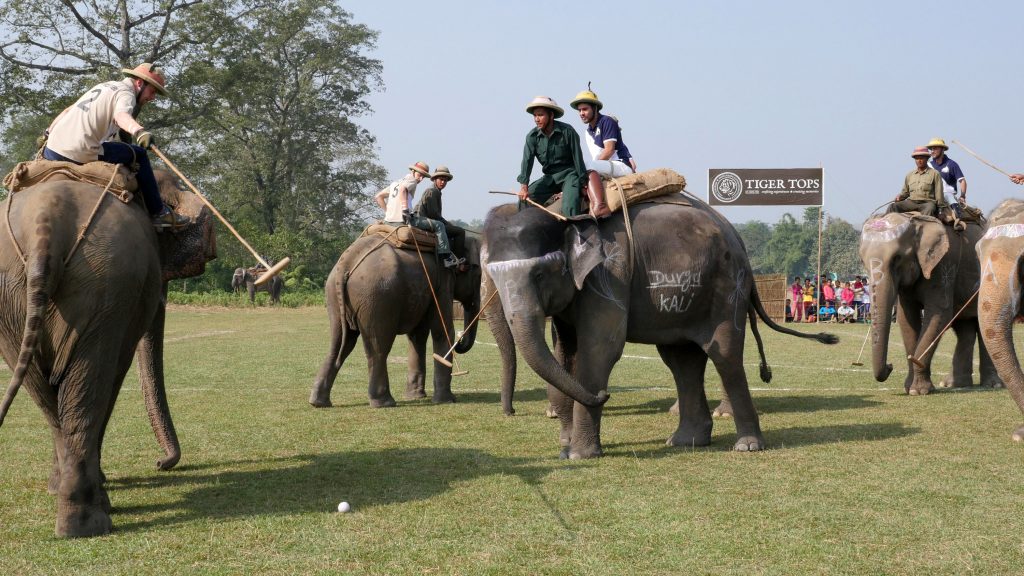 Nepal officially ends the 35 years long Elephant Polo World Championship by 2017. This internationally praised sport was played every winter on a grass field in Meghauli, Chitwan.
The annual International Elephant Polo Championship was organized by Tiger Tops and stopped hosting this event from 2017.
The World Elephant Polo Association had introduced Elephant Polo in Chitwan, Nepal in 1982.
Elephant Polo World Champions 2018
Since Elephant polo is officially ended after 35 years in 2017, there will not be any tournament in 2018 in Nepal. Elephant Polo will be held in Thailand in 2018.