Haritalika Teej in Nepal 2081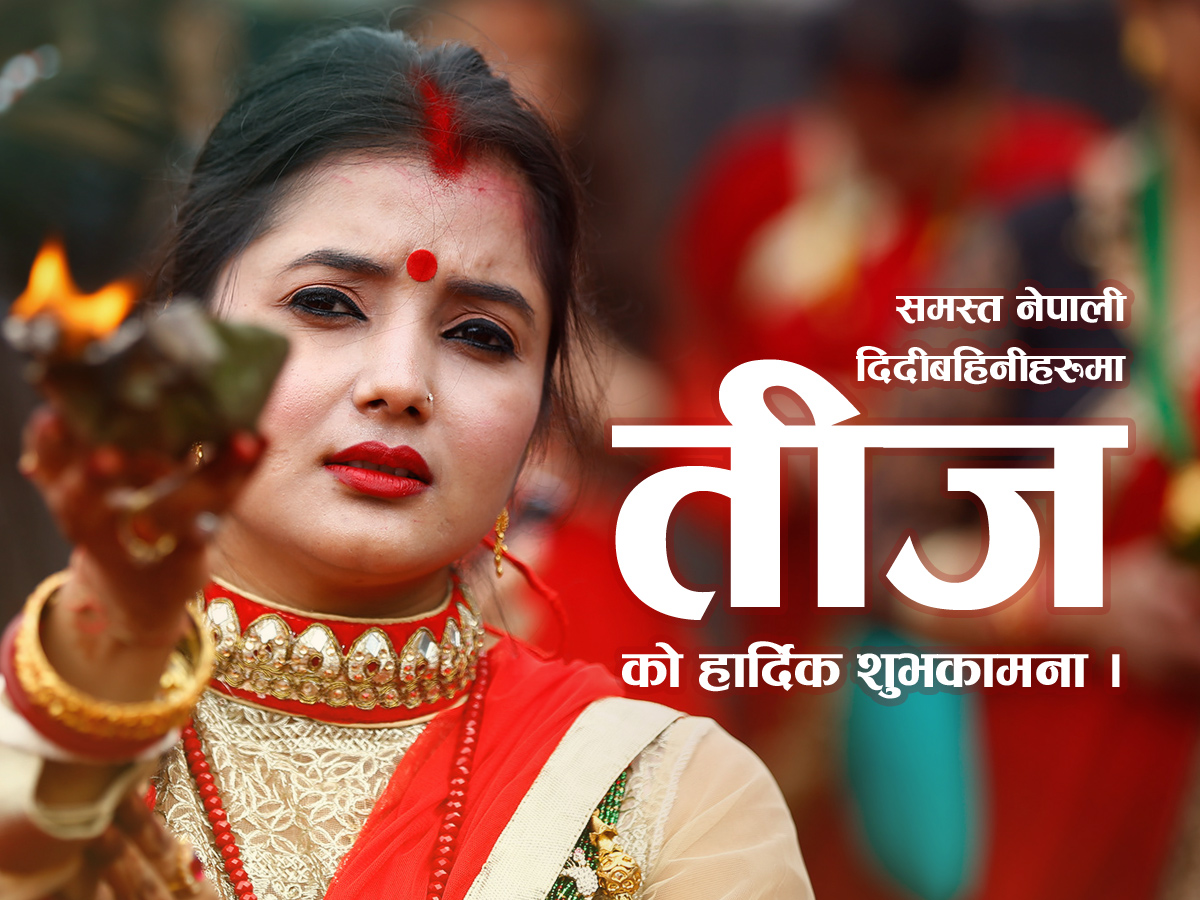 Day 01: Dar Khane Din – The first day of Teej Festival
This is the first day of celebration and Dar Khane Din symbolizes the grand feast and observes heavy delicious feat on the eve of festival till to midnight.
Day 02: The Fasting Day – The second day of Teej Festival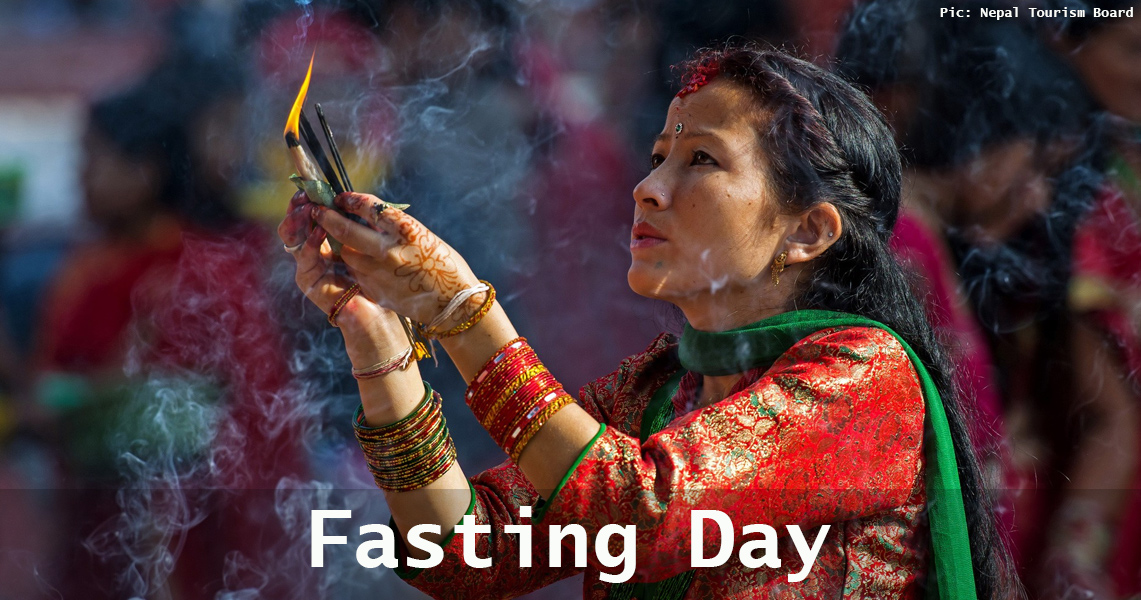 This is the second day of Teej festival and women dress up in beautiful red sari, adorned with ornaments and go for rigid fasting whole day. The fasting is done without a drop of water but nowadays water and fruits are preferred as per the health condition.
Day 03: Puja (Rishi Panchami) – The final day of Teej Festival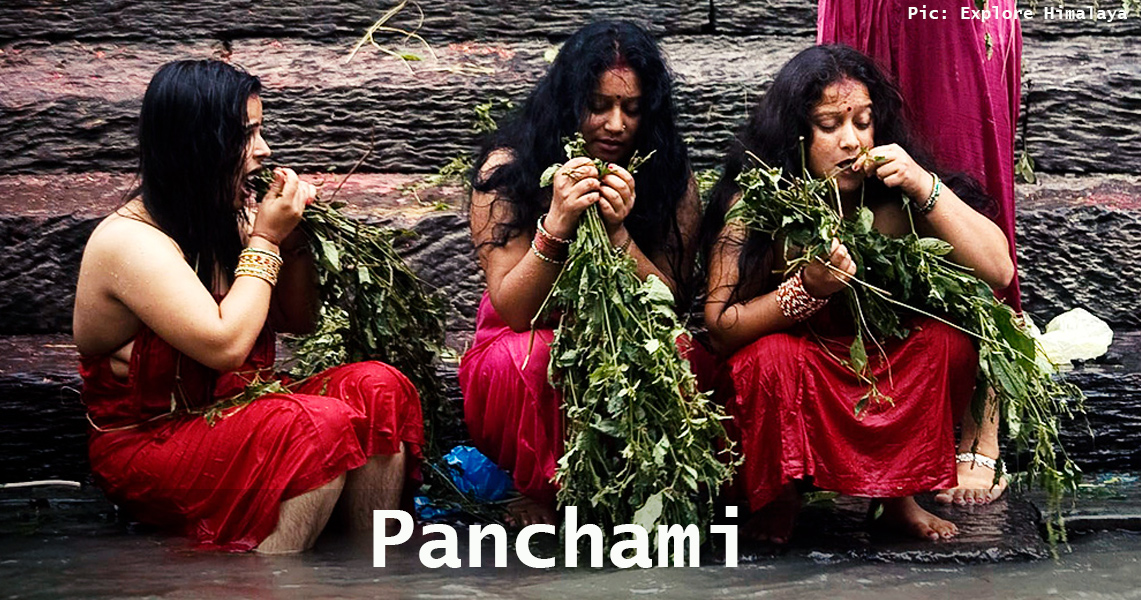 This is the last day of Teej festival and on this day women wake up early in the morning, do some ritual activities. On this day, the seven sages of Hindu pantheon are worshiped by women in a belief that it will cleanse all sins of the previous year.
They take a bath with the holy red mud and revered leaves of Datiwan.The bath signifies that women are forgiven from all the sins they have committed. After this they sit in a semicircle while a priest sitting in the middle chants devotional prayers.
Best Teej Youtube Video Songs 2081
Aayo Teejako Lahar

Chitikkai Bha Chu Re – Sindhu Malla Ft. Aanchal Sharma | New Teej Song
Teej in Nepal FAQs
What is Teej festival?
Teej festival is a special woman festival celebrated by the Hindu womens all over the world. This is three day long festival that has a important significance in Nepalese culture and tradition.
When is Teej festival celebrated?
Falling on the monsoon month in late August to mid of September, teej falls in Bhadra month of Nepali calender. This festival falls after three greatest festival Nag Panchami, Janai Purnima and Gai Jatra in monsoon.
When is Teej festival in 2081
Teej festival is in Asoj 01, 2081 according to Nepali calendar.
How Teej is celebrated in Nepal?
Teej festival is celebrated for three days following first day: Dar Khane Din, second day: Fasting day and third day: Rishi Panchami puja.

See above for descriptive information about the teej festival celebration process.
Where is the best place to see Teej in Nepal?
The popular shiva temple, Pashupatinath temple in Kathmandu is the place to witness Teej festival in Nepal.

However, Hindu women from every village and town go shiva temples around the country for celebration. The shiva temples are crowded by the women on the second day of teej. They perform a special puja at the temple premises without having a drop of water.

Why Teej Festival is celebrated?
Dedicated to the goddess parvati, commemorating her union with lord Shiva, the celebration is considered to be worship of married woman to her husband's long life and firm relationship between them.

Married women celebrate this festival for well-being of spouse and children and purification of one's body and soul. Unmarried girls also observe this festival fasting whole day for getting a good husband in future.

The three day long festival has a great significance in the culture and festival of Nepal with the unique activities like singing, dancing and eating delicious foods.  Red color is considered auspicious for women observing Teej fast and so most of the married woman dress up in red clothes. Women gather in the shiva temple and circumnavigate the Lingam adorned with flowers, sweets and coins.

Traditionally, Teej used to be the festival of reunion of married women with their maternal families and the festival used to be the medium to express the feeling that they have had in their husband houses through the lyrical melodies which she sing and dance.

But nowadays, the way of celebration has been changed and it has become a little bit modernized. The women in the city areas celebrate this festival a month before the actual date, there are different programs having feast and singing and dancing.

The songs are now published 2-3 months before in television, radios and online media like Facebook, twitter and youtube. Every year hundreds of songs are released targeted to the Teej festival, nowadays folk songs have been popular among the Nepalese ladies.
Can we drink water in Teej Festival?
Teej is fully a fasting festival without consuming any food or drink. During this festival women celebrate without having a drop of water. But, it is not hardly recommended. You can drink water if you are week and feel dehydration.
Who celebrate Teej Festival in Nepal?
Married or un-married women celebrate Teej in Nepal.
When is Teej Festival 2024?
Teej festival 2024 is on 18th September according to Gregorian calendar.
Is Rishi Panchami a Public Holiday in Nepal?
Yes, Rishi Panchami is a public holiday in Nepal. Teej festival is holiday for women only.
Treks Booking wishes a happy Teej in Nepal to all our clients, blog readers and office staffs.