Chandragiri Snowfall 2019
December 13th 2019 update: The winter rain on December 13 2019 across the country has caused snowfall in most parts and Chandragiri received first snowfall of the season. Due to the continuous fall in temperature in Kathmandu, snowfall has occurred.
The recent weather condition of Kathmandu has created an environment to play snowfall at nearby places. Since 23 January 2019, the westerly wind caused cloudy conditions across the country receiving rainfall with snowfall.
Since then, there has been heavy snowfall at Chandragiri. It is the second time, Chandragiri Hills received snowfall. The winter time is the best time to travel nearby places like Chandragiri in Kathmandu for snow activities.
Since Wednesday, there has been increase in visitor to Chandragiri to catch a glimpse of snowfall.
Chandragiri is one of the most popular hills in Kathmandu Valley and receive seasonal snowfall every winter.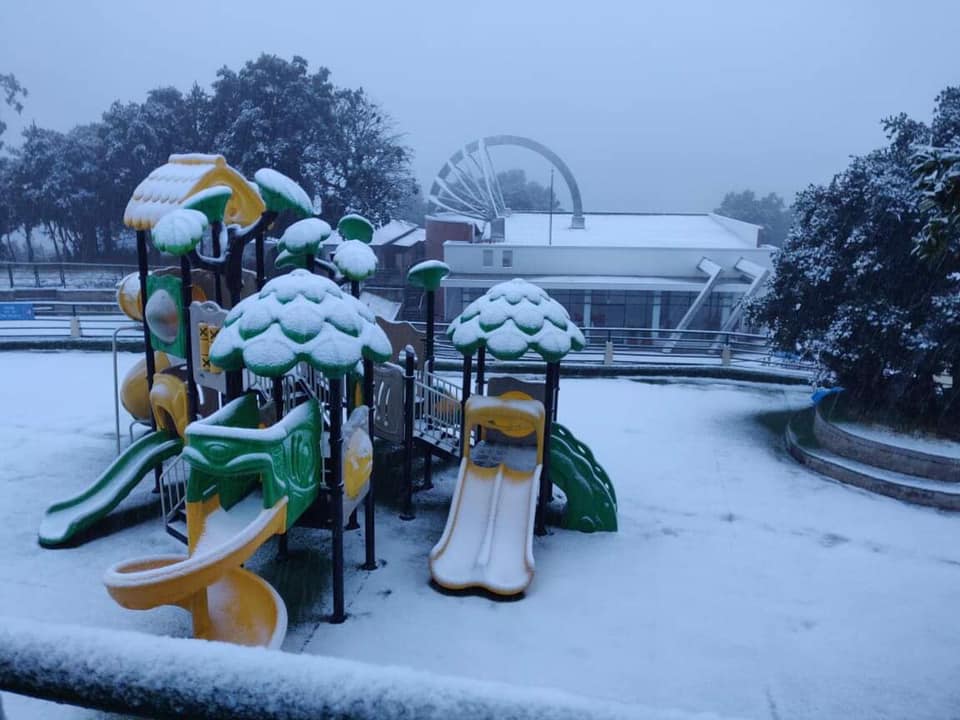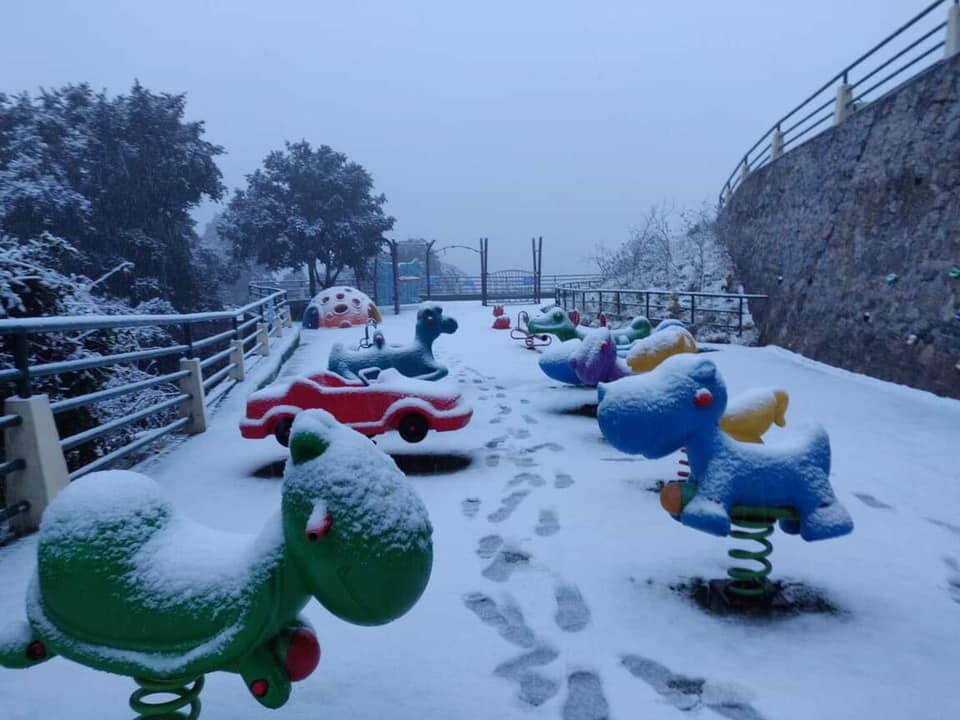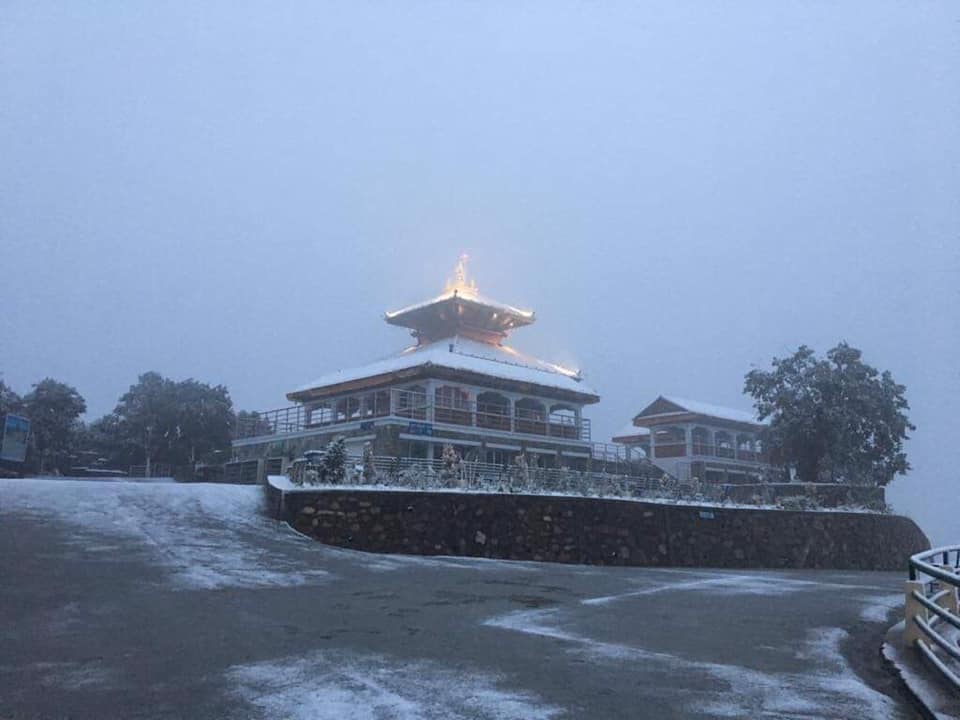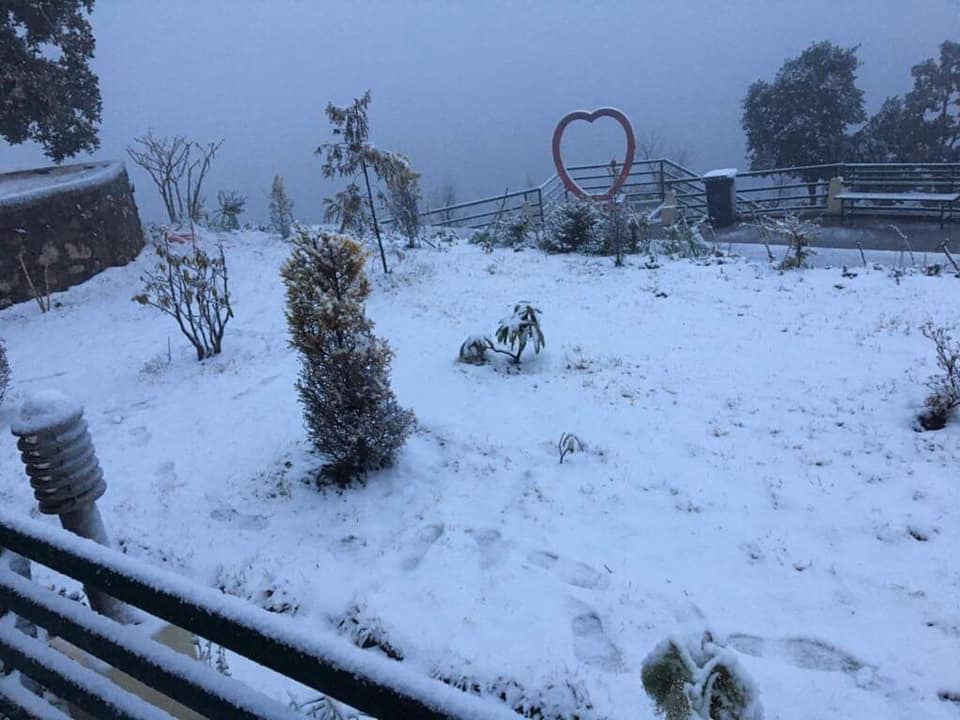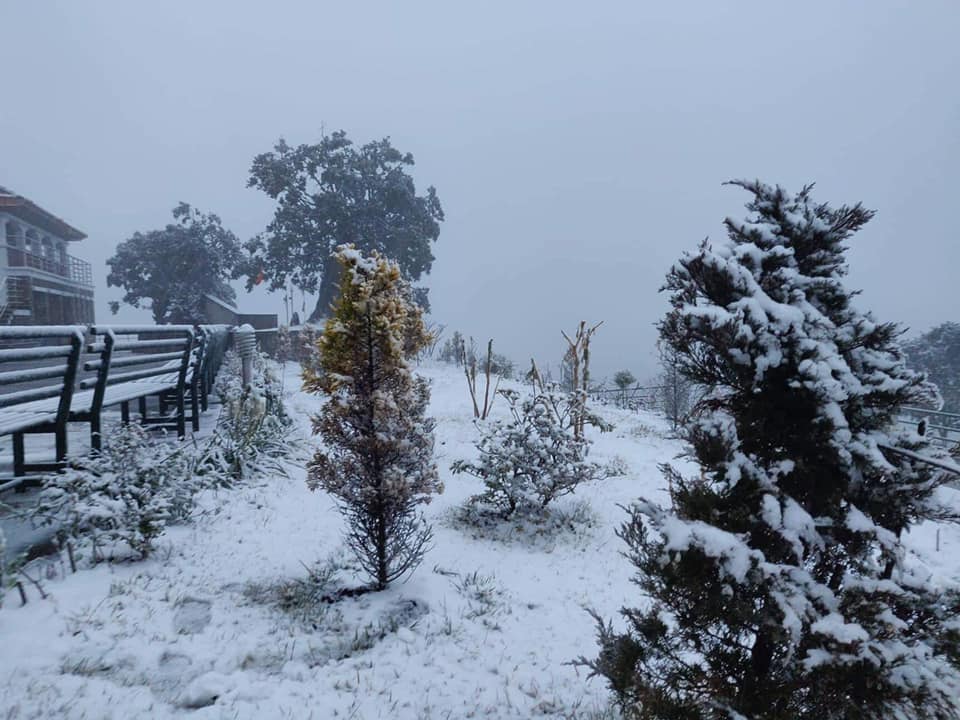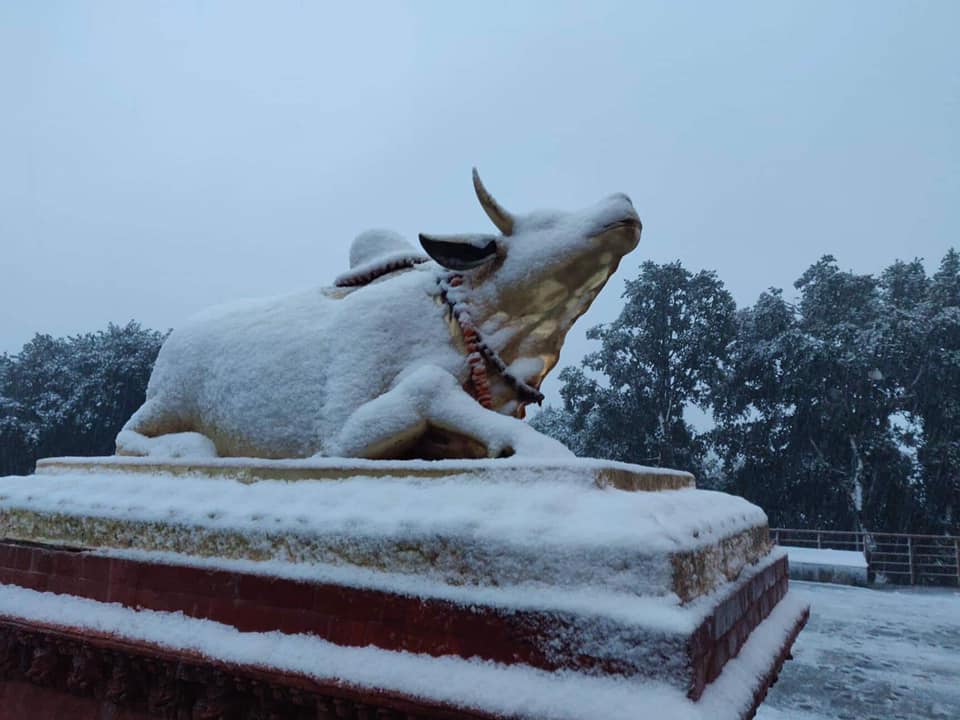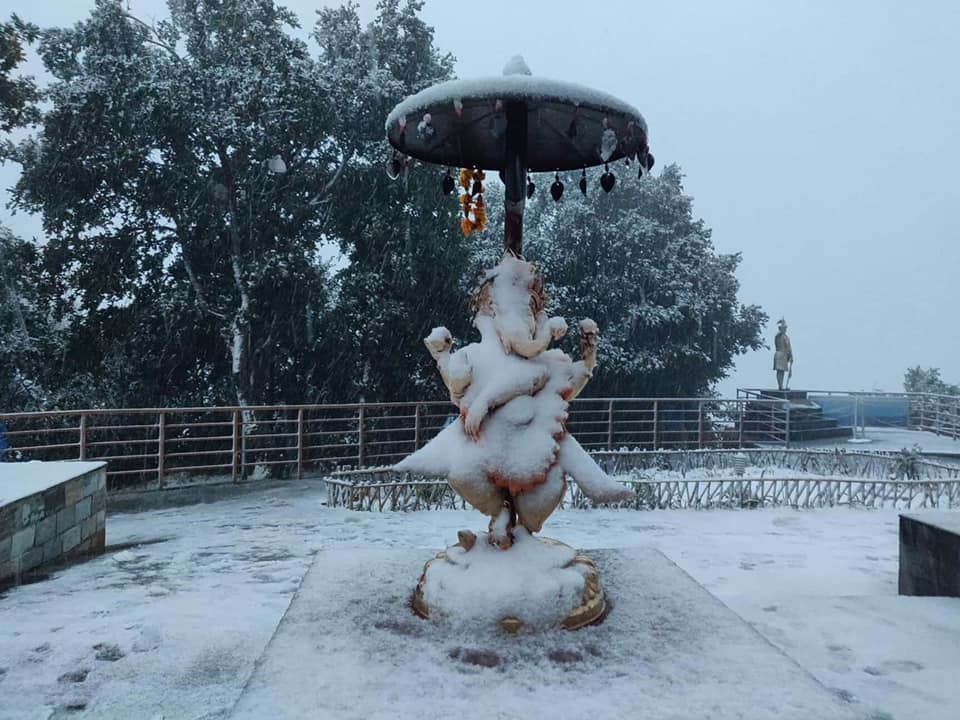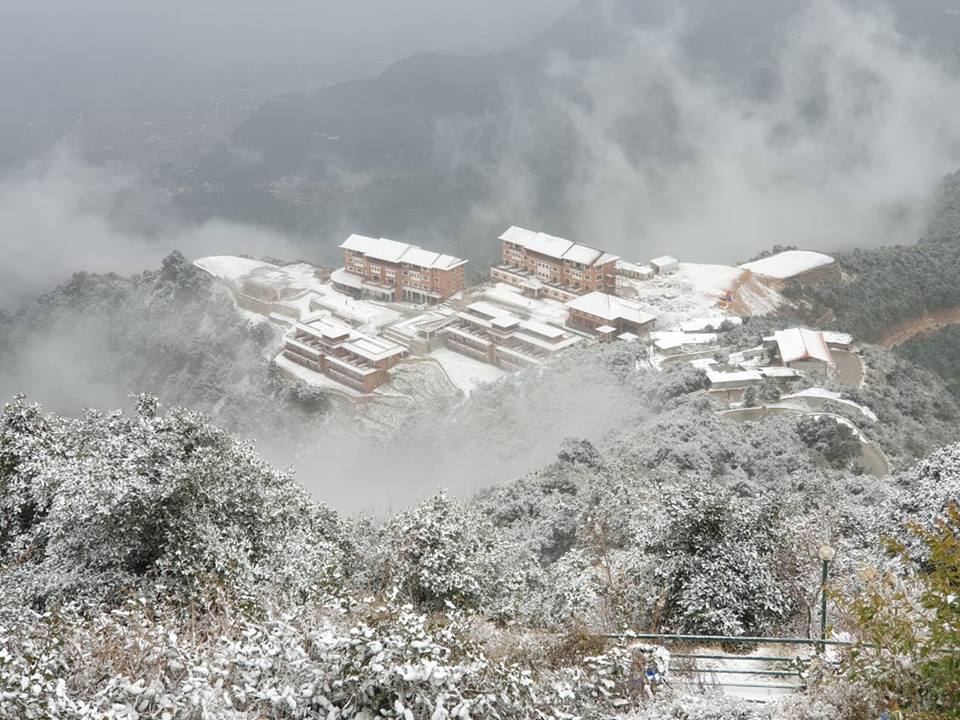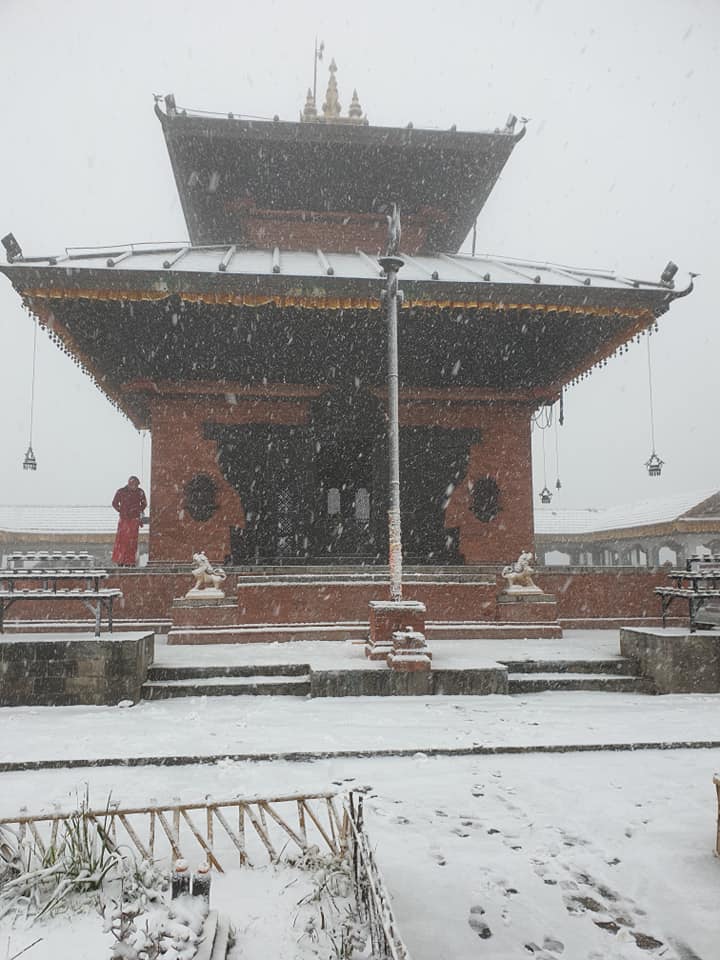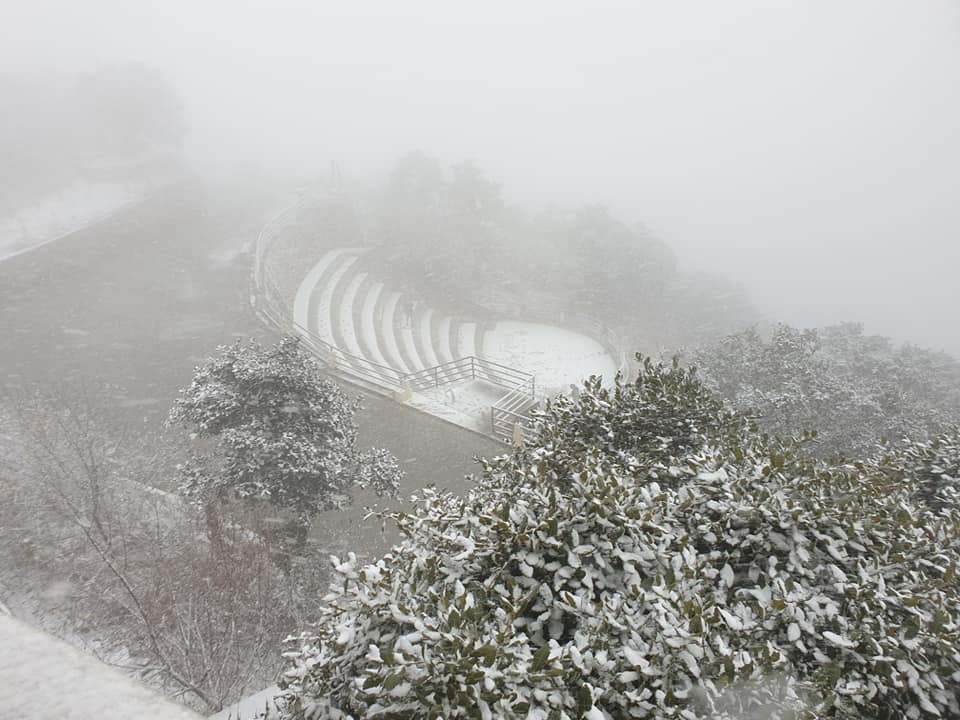 Frequently Asked Questions (FAQs)
How can I go to Chandragiri Hills?
You can go Chandragiri either by bus, private car, cable car and taxi.
Is there snowfall in Chandragiri?
Yes, there is snowfall in Chandragiri during winter in Nepal.
What is the best time to go to Chandragiri?
The best time for visiting Chandragiri are from September to December and March to May.
When is the best time to visit Chandragiri for snowfall?
From late December to early February is the best time for snowfall to visit chandragiri.