June Scott, a 93 old lady of Tawas city becomes the oldest zip liner in Nepal on Jan 24.
With the 1.8km zip line on the world's longest and steepest zip-line in Pokhara, Scott becomes the oldest zip liner at the age of 93.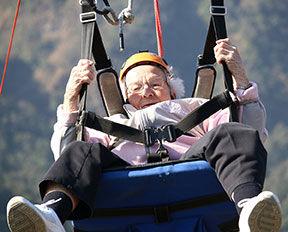 For some retired ladies like Scott, retirement is staying at home and take look after the grandchildren. But it was different to June. She set the record riding 2 minutes down on the mountain.
According to her, anyone who wants to go on thrill should not look after the age. She did it with her kin interest to do something different on her age group.
Scott, along with 23 other senior citizens from Sunrise Side Lifelong Learning (SSLL) program, traveled to Nepal for adventures. The trip was operated by Trekking Mart – an adventure company based on Thamel, Kathmandu, Nepal.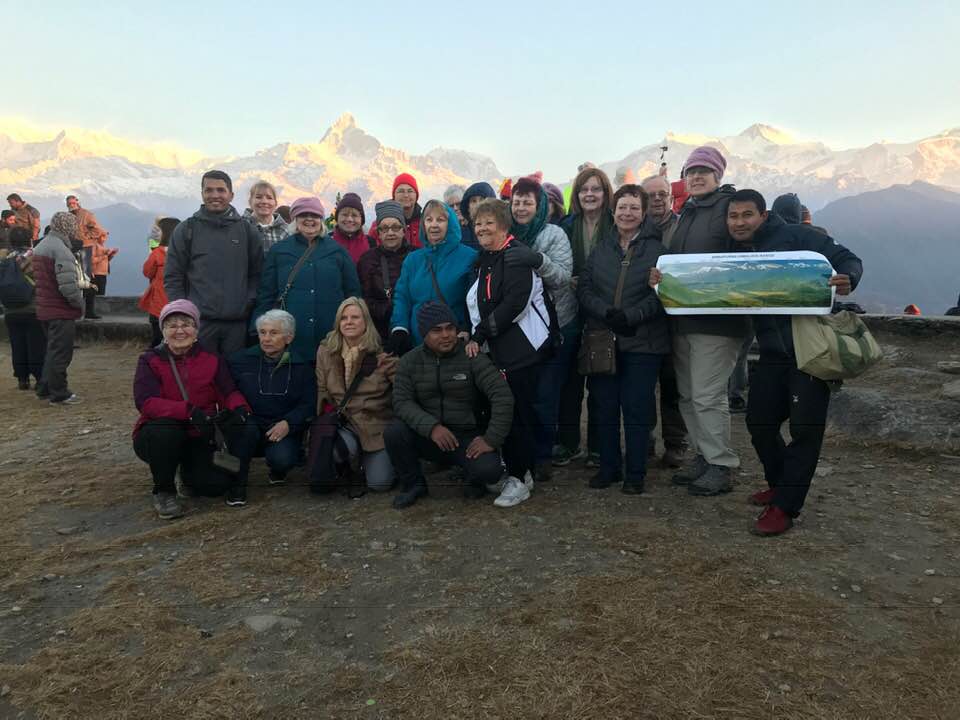 They only not did the thrill adventure but explore around the Nepal. As a senior citizen, they visited UNESCO World Heritage Sites in the Kathmandu Valley and went Chitwan National Park. During their visit, did Kathmandu sightseeing, elephant safari and witness mountain sunrise in Pokhara.
June highly recommends Nepal for adventures and want to return back. She wants to do paragliding in Pokhara in her next adventure journey. Good luck June and wish your good health – Treksbooking.com Pvt. Ltd.
For some people, retirement may mean slowing down and doing very little. But for June Scott, it's just another adventure. Even at 93.